Redbull Energy Drink Wholesale
Product Name: Red Bull
Shelf life: 24 months
Packaging: Can, Tinned
Specially developed for periods of increased mental and physical
exertion.
Labeling in English (other languages available on demand)
Packaging Detail: Multiple packing options, Customized to meet your
demands
One 40ft container: 32 pallets x 144 trays- 4,608 (24 cans / tray)
26 pallets (3,744 Cases) in 20ft Container
Minimum Order Quantity: one 20ft container
Redbull Energy Drink Wholesale
250 ML Energy Drink
Packing: 24 x 250 ml
32 pallets in 40 ft container / 26 pallets per 20
ft container
144 trays in each pallet
We are suppliers of energy drinks. our drinks are 100% guaranteed as original.
Packing: 24 x 250 ml
32 pallets in 40 ft container / 26 pallets per 20
ft container
144 trays in each pallet
24 cans in each tray
Monthly Distribution: 15 x 40fc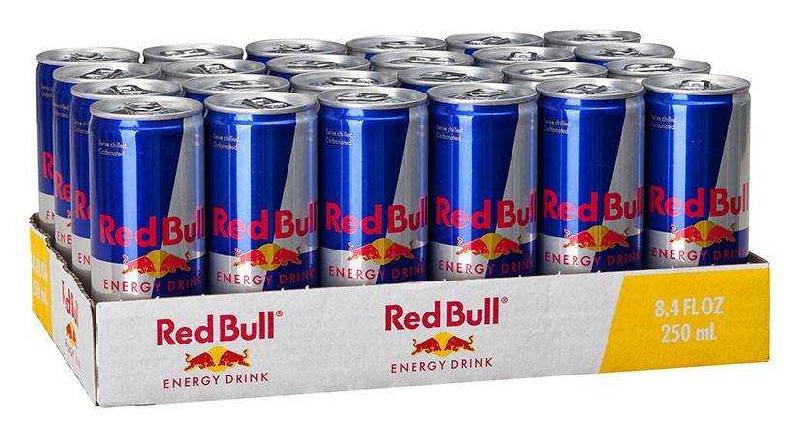 RedBull Energy Drinks Wholesale | Original Austrian Red Bull Energy Drink 250ml | Buy Red Bull Energy Drinks in Bulk


Additional Information:
Port of Dispatch: Amsterdam / Rotterdam
Production Capacity: 40fts
Delivery Time: 20days
Packaging Details: as buyer demands
Red Bull is an sold by Red Bull GmbH, an Austrian company created in 1987. Red Bull has the highest market share of any energy drink in the world, with 7.5 billion cans sold in a year.