Sweet cream unsalted butter is pasteurized at approximately 8°C for not less than 15 seconds or for a time and temperature giving equivalent result such that the cream meets requirements for pasteurization.
sweet cream unsalted butter is obtained by removing water and solids non-fat by churning pasteurized sweet cream.
Unsalted butter is light yellow in color and possesses a sweet, pleasing flavor which is free from rancid, oxidized or other objectionable flavors.
Ingredient and Allergen Statement
Pasteurized cream
Contains milk
"consult local and country of destination labeling requirements for correct labeling of this ingredient.
Regulatory and Compliance
Product meets CODEX standards 279-1971
Meets Kosher requirements
Meets Halal requirements
Physical Standards:
Color: uniform, light yellow
Foreign matter: absent
Visual impurities: none
Flavors: clean, fresh, no rancid or off flavors
Odor: no off odors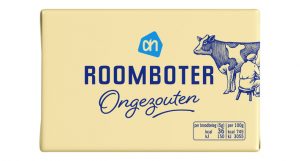 Chemical standards:
Milk fat: 82%m/m min
Moisture: 16%m/m max
Milk solids not fat: 2%m/m max
Free fatty acids (as oleic acid: 0.3%m/m max
Microbiological standards:
Aerobic plate count: 5,000cfu/g
Coliform: 10cfu/g
E.coli: not detected in 1g
Yeast and mold: 20cfu/g
Salmonella: not detected in 25g
Listeria: not detected in 25g
Sweet cream unsalted butter Packaging:
Bulk butter is packed in 25kg corrugated fiberboard boxes lined with a poly liner.
Labeling and Traceability:
All labels contain sufficient details to provide full product traceability which includes; product name, manufacturing plant number, lot number, subplot number, box number, date of packaging and packaging information.
Shelf life:
18 months at -18°C to -24°C +120 days refrigerated ≤7°C after thawing.
Store away from highly aromatic food products under controlled humidity (80-85%) conditions.
Quality assurance:
Products are manufactured under strict quality assurance procedures which are enforced at all times. Manufacturing plants are subject to rules and regulations of EMA, EFSA and EU standards. Precautions are taken at all steps during manufacture, storage and distribution to ensure product quality and food safety.